Adapting driver behaviour for lower emissions
MODALES vision is to substantially reduce air pollution from all types of on-road vehicles by encouraging the adoption of low-emission driving behaviour and proper maintenance choice.
MODALES proposes a user-centric approach to addressing all of the challenges which on the one hand enhance low-emission practices and on the other hand suppress high-emission behaviour by researching, developing and testing a number of innovative and complementary solutions in four key areas (namely, Driver, Retrofits, EOBD and Inspection) in order to substantially reduce vehicle emissions from three main sources (i.e. powertrain, brake wear and tyre wear).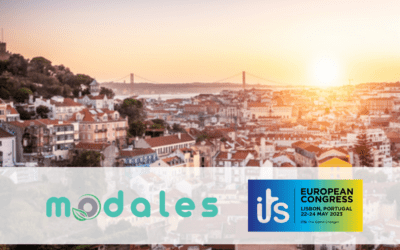 MODALES was present at the 2023 ITS European Congress with two technical paper presentations, a booth at the ERTICO stand and a presentation in a Special Interest Session (SIS). This major event for...
MODALES is the first major project considering the interaction of powertrain, brakes and tyres together with the driver's behaviour, to develop knowledge and guidance for "low-emission driving", together with maintenance and retrofit aspects.