This page lists the MODALES deliverables (public and confidential):
Public deliverables, which have been submitted, are available for download by expanding the boxes below;
Confidential deliverables have a short non-confidential executive summary, which can be downloaded by expanding the boxes below;
Deliverables submitted may not yet be approved by the European Commission. Where this is the case, it is marked in red on the cover page of the deliverable. These documents should therefore be treated as final drafts and are subject to change;
Some deliverables are not yet available. They year in which they are due is specified in the boxes below. 
Deliverables per Work Package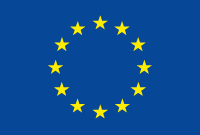 This project has received funding from the European Union's Horizon 2020
research and innovation programme under grant agreement No 815189.