This section contains news articles about MODALES. Click on the boxes below to read the content. 
LIST takes the initiative to create the smart cities of the future
The development of so-called smart cities has become a priority for governments worldwide as the pace of urbanisation quickens. According to the United Nations, more than half of the world's population now live in urban areas, and urbanisation is a major phenomenon in almost every country across the globe. Read more.
Source: ITOne, Luxembourg
ERTICO to lead new European clean mobility project
The impact of road traffic on local air quality is a major policy concern and MODALES (MOdify Drivers' behavior to Adapt for Lower EmissionS) is a new EU research project that will contribute to a reduction in pollution from all types of motorized vehicles by encouraging the adoption of low-emission oriented driving behavior and maintenance choice. Read more.
Source: Traffic Technology Today
Maintaining your vehicle and modifying your driving behavior to reduce polluting emissions: the MODALES research project
The objective of the MODALES project is to substantially reduce the air pollution created by motorized vehicles, by encouraging drivers to adopt virtuous behavior both in terms of driving and maintaining their vehicle. Read more.
Source: Cerema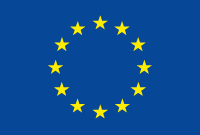 This project has received funding from the European Union's Horizon 2020
research and innovation programme under grant agreement No 815189.