Impacts of De-NOx system layouts of a diesel passenger car on exhaust emission factors and monetary penalty
Abstract
Automobile emissions are significantly dependent on the after- treatment system performance,  which  is  partly  determined  by  exhaust  temperature.  Regarding diesel passenger cars, after- treatment systems generally include diesel oxidation catalyst (DOC), diesel particulate filter (DPF), and selective catalytic reduction (SCR). The layouts affect their temperature variations because of the heat loss and thermal capacity of tailpipes and after- treatment systems. As for the origi-nal layout of DOC+DPF+SCR, nitrogen oxides (NOx) emissions are the main concerns  of  diesel  vehicle  emissions,  especially  under  cold- start  conditions. Ammonia  Creation  and Conversion  Technology (ACCT)  system  shows  excel-lent performance of reducing cold- start NOx emissions; additionally, the damage costs of individual exhaust emissions are different greatly, which may change the priority of emission reductions when considering monetary penalty. In this article, the impacts of the after- treatment system layouts on the exhaust emis-sion reductions were investigated based on a diesel passenger car; additionally, SCR and ACCT systems as the De- NOx devices were adopted individually in cor-responding scenarios; the after- treatment system layouts were assessed from the viewpoints of both emission factors and monetary penalty. The results indicated that the ACCT system presented much better NOx reduction effectiveness than SCR system over different layouts. NOx reduction efficiency was very sensitive to vehicle operation conditions over the upstream layouts of NOx reduction de-vices. The layout- 1 of DOC+ACCT+DPF showed the lowest global emission fac-tors from the diesel passenger car. DPF was much easier to achieve regeneration under the original layout conditions due to its shortest distance to the engine. The layout- 2 of ACCT+DOC+DPF had the minimum monetary penalty factor of exhaust emissions from this diesel passenger car. Read more.
Published on Energy Science & Engineering
Authors: Jianbing Gao, Haibo Chen, Ye Liu, Ying Li.
Fuel economy and exhaust emissions of a diesel vehicle under real traffic conditions
Abstract
Traffic and vehicle simulations are often developed individually. However, vehicle performance is heavily affected by traffic conditions. Cosimulations of traffic and vehicle under real-road situations can reflect the semi-real-world performance of vehicles, with traffic conditions being taken into considerations. This paper proposed an approach to combine the traffic and vehicle simulations that are realized by simulation of urban mobility (SUMO) and GT-Suite software, respectively. Read more.
Published on Energy Science & Engineering
Authors: Jianbing Gao, Haibo Chen, Kaushali Dave, Junyan Chen, Dongyao Jia.
Analysis of driving behaviours of truck drivers using motorway tests
Abstract
Road transportations still play a dominant role in goods delivery, and driving behaviours significantly affect the fuel economy of heavy-duty trucks. Plenty of fossil fuel is wasted as a result of unreasonable driving behaviours even in the case of highly experienced drivers. The objective of this paper is to analyse drivers' behaviours over two segments of motorways and estimate the potential benefits of fuel saving caused by a change in driving habits during national and international goods delivery. Drivers' habits on motorways change depending on the road situations. In the acceleration process, the fuel consumption rates are huge even under low-speed conditions. The truck fuel consumption rates are
exaggerated by positive road slopes, but still dominated by acceleration. Accelerations are generally in normal distributions, with the median value being approximately 0.5 m/s2. The speed ranges corresponding to each gear enlarge with the increase in gear number. The potentials of annual fuel saving for parts of European Union countries are nearly 2 3 106 m3 by adopting proper driving behaviours.vely. Read more.
Published on Jounrnal of AUTOMOBILE ENGINEERING
Authors: Jianbing Gao, Haibo Chen, Kaushali Dave, Junyan Chen, Ying Li, Tiezhu Li and Biao Liang.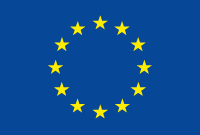 This project has received funding from the European Union's Horizon 2020
research and innovation programme under grant agreement No 815189.