Bridgestone
Tokyo-based Bridgestone Corporation is the world's largest manufacturer of tires and other rubber products. Bridgestone employs over 140,000 people around the world, operate 3 technical centers and 178 manufacturing plants and sell products in more than 150 countries. One in five vehicles in the world drives on Bridgestone tires.  "Serving Society with Superior Quality" has been our mission since Shojiro Ishibashi founded Bridgestone in 1931 and we are looking for individuals who share our passion to fulfill this mission.
BSEU was created in 1972 and the headquarters are in Zaventem, Belgium.  Today, BSEU employs 12,500 teammates across Europe.
In 2014, BSEU sales totaled €3,4 billion
6 regional sales offices
9 tire manufacturing plants (Belgium, France, Italy, Poland, Hungary and Spain)
An international logistics and supply chain infrastructure with distribution centers strategically located to serve customers across Europe
First Stop retail stores which can be found throughout the region
An advanced R&D facility in Italy
State-of-the-art Proving Grounds in Italy (opened in 2004) and Sweden (since 2009)
The tires are sold mainly under the Bridgestone, Firestone and Dayton brands for both consumer and commercial use.  Whether the product is used in passenger cars, 4×4 vehicles, trucks and buses, construction and off-road vehicles, tractors and agricultural machinery, motorcycles and scooters, motor sports and aircraft, Bridgestone develops products focused on the needs of the customer. 
With its leading tire technology, the company is a major supplier of original equipment to all major vehicle manufacturers.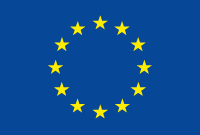 This project has received funding from the European Union's Horizon 2020
research and innovation programme under grant agreement No 815189.