Nanjing Sample Technology
Nanjing Sample Technology (NST) is a high-tech company in Nanjing, China, focusing on intelligent transportation and smart logistics, creating more than 25 patents and 300 software copyrights in the fields of radio frequency identification (RFID), video recognition, computer vision, big data services and artificial intelligence. NST has created a smart city operation support platform capable of transmitting massive amounts of concurrent data and monitoring the operational status and maintenance of front-end equipment in real time. NST has developed an effective and intelligent vehicle exhaust monitoring system in Nanjing, which automatically supervises detection of quality, issuance of environmental protection labels and regional traffic restrictions.
In MODALES, NST will contribute to the analysis of driving behaviour and vehicle emissions under various traffic conditions in Nanjing, and participate in the user trials, dissemination, communication, and awareness activities.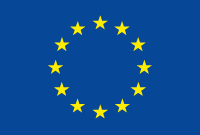 This project has received funding from the European Union's Horizon 2020
research and innovation programme under grant agreement No 815189.