Cerema
Cerema is the French major public institution for developing and capitalising on public expertise in the fields of planning, regional cohesion, and ecological and energy transition.
It offers unique expertise in the areas of mobility, transport infrastructure, urban planning and construction, resource conservation, risk prevention, road and maritime safety, and the ability to integrate these different skills into developing territorial projects.
As a multidisciplinary scientific and technical resource and expertise centre, Cerema assists in developing, implementing and assessing public policies, at national and local levels.
Cerema provides direct support to governmental services, local authorities, and companies (project management assistance, specific operational missions, etc.). It develops, experiments and disseminates innovative solutions.
With more than 2,800 employees throughout metropolitan France and a long-standing knowledge of local issues and contexts, Cerema is resolutely committed to the challenge of sustainable regional development, in order to define the public policies of tomorrow.
Cerema will be involved in tasks related to expert knowledge in the field of fuel savings induced by driving assistance systems, and will be responsible of the impact assessment task (T6.5).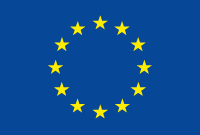 This project has received funding from the European Union's Horizon 2020
research and innovation programme under grant agreement No 815189.