DYNNOTEQ
DYNNOTEQ is a research and innovation-based consultancy firm in the field of data science and transportation, located in the UK. Working with organisations across the public and private sectors and using data-driven approaches, we extract knowledge, insights or intrinsic relationships from data in various forms and with various characteristics to help organisations make decisions, mitigate risks, and deliver an improved competency.
In MODALES, we are responsible for liaising collaborative activities between European and Chinese partners, including modelling, analysing and visualising traffic data and vehicle emissions. We also contribute to large-scale field trials of low-emission driving in Nanjing and make sure that the trials are carried out in line with that of Europe.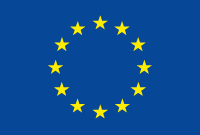 This project has received funding from the European Union's Horizon 2020
research and innovation programme under grant agreement No 815189.