Southeast University
Southeast University (SEU) is classified as part of both "Project 211", which aims to cultivate high-level talents for national economic and social development strategies, and "Program 985" which aims to promote international cooperation and exchange. Eleven of its subject areas have been rated as "first-class disciplines". Five of these subject areas, including transportation engineering, were rated A+. With a history dating back to 1921, the School of Transportation of SEU has played a significant role in the field of roadway transportation in China. Through its national research projects, the university has received 11 National Science and Technology Progress Awards, 1 National Technology Invention Award, and over 126 provincial awards.
SEU is the local leader of the MODALES project and is responsible for the activities in China, including the analysis of driving behaviour and emission data as well as dissemination, communication and advocacy tasks.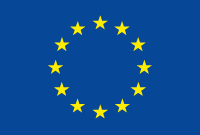 This project has received funding from the European Union's Horizon 2020
research and innovation programme under grant agreement No 815189.