The Hellenic Institute of Transport (HIT) is part of the Centre for Research and Technology Hellas (CERTH) which is a non-profit organization that directly reports to the General Secretariat for Research and Technology (GSRT), of the Greek Ministry of Development and Infrastructures.
HIT's main objective is to conduct and support applied research activities in the field of transportation in Greece. More specifically on issues related to the organization, operation, planning and development of infrastructure, the standardization, economic analysis, management, vehicle technology and the impact assessment of land, maritime, air, and multimodal transport services. HIT's services also include the provision of training and education activities in related fields, the dissemination of research activities and the representation of Greece in Transport Research and other relevant scientific fora abroad.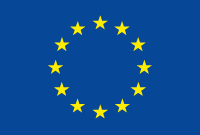 This project has received funding from the European Union's Horizon 2020
research and innovation programme under grant agreement No 815189.