Michelin
Michelin is a tyre manufacturer based in Clermont-Ferrand in the Auvergne-Rhone-Alpes region of France. For more than 130 years, Michelin is recognised as a key player in tyre activities with a 14% market share of the world tyre market and a recognized partner of vehicle manufacturers for any types of vehicles.
It is one of the three largest tyre manufacturers in the world. In addition to the Michelin brand, it also owns the BFGoodrich, Kleber, Tigar, Riken, Kormoran and Uniroyal (in North America) tyre brands.
Michelin is also notable for its Red and Green travel guides, its roadmaps, the Michelin stars that the Red Guide awards to restaurants for their cooking, and for its company mascot Bibendum, colloquially known as the Michelin Man.
Michelin's numerous inventions include the removable tyre, the pneurail (a tyre for trains made to run on rails) and the radial tyre.
Today, Michelin is setting the standard across every tyre and travelrelated services market, while leading a global strategy to drive sustainable, profitable growth.
A few key figures about the Michelin Group:
– more than 114,000 employees
– 190 million tyres produced;
– net sales 2018: €22.3 billion
– 69 production sites in 17 countries;
– commercial presence in 171 countries.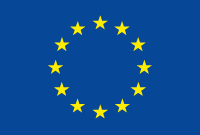 This project has received funding from the European Union's Horizon 2020
research and innovation programme under grant agreement No 815189.