IRU
The International Road Union (IRU) is the global industry association for road transport, driving the sustainable mobility of people and goods worldwide.  IRU Projects is the research and innovation branch of IRU. Thanks to its global IRU Membership network, IRU Projects has an extensive understanding of real-world road transport operations. As a result, IRU Projects ensures the engagement of National Road Transport Associations and fleet operators in the monitoring, validation and knowledge sharing processes.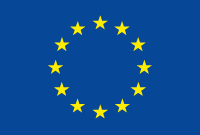 This project has received funding from the European Union's Horizon 2020
research and innovation programme under grant agreement No 815189.