ERTICO – ITS Europe is a public-private partnership of 120 companies and organisations representing service providers, suppliers, traffic and transport industry, research, public authorities, user organisations, mobile network operators, and vehicle manufacturers.
ERTICO embodies thought leadership and fosters stakeholder engagement; Together with our partners, we develop, promote and deploy Intelligent Transport Systems and Services (ITS) through a variety of activities including European co-funded projects, innovation platforms, international cooperation, advocacy and events. ERTICO is the organiser of the annual ITS regional and global Congress in Europe.
ERTICO focus areas are Connected & Automated Driving, Urban Mobility, Clean Mobility, and Transport & Logistics.
ERTICO is the MODALES project coordinator, thus leading the project management as well as the dissemination, communication and awareness work package.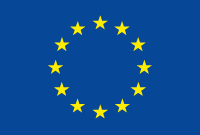 This project has received funding from the European Union's Horizon 2020
research and innovation programme under grant agreement No 815189.