Brembo SpA is the world leader and acknowledged innovator of disc brake technology for automotive vehicles. Brembo supplies high performance brake systems for the most important manufacturers of cars, commercial vehicles and motorbikes worldwide, as well as clutches and other components for racing. Brembo is also a leader in the racing sector and has won more than 400 championships. Today the company operates in 14 countries on 3 continents, with 24 production and business sites, and a pool of over 10,600 employees, about 10% of whom are engineers and product specialists active in the R&D. Brembo is the owner of the Brembo, Breco, AP, Bybre, and Marchesini brands and operates through the AP Racing brand.
In MODALES, Brembo will take care of organizing the large-scale trial at the Bergamo (Italy) site and lead the T3.2 Brakes emission methodology and measurement which carries out and analyses the brake emission campaign, preliminary setting up the dynamometric
laboratory test set-up facility. In addition, Brembo will be involved in T6.3, organising the large scale user trials in Bergamo (Italy) to test the end-users and validate all the hypotheses and models developed in the project.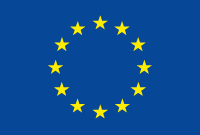 This project has received funding from the European Union's Horizon 2020
research and innovation programme under grant agreement No 815189.