Proventia offers solutions and services for the engine, machine and vehicle industries to help solve the global air pollution problem. We develop, design and manufacture exhaust aftertreatment systems for diesel engines, work machines and heavy vehicles. We manufacture thermal components for the insulation requirements of the machine and vehicle industries. We also provide modular test laboratories and centres for electric vehicles, engines, powertrains, hybrid systems and battery packs.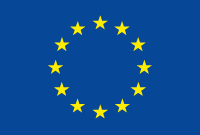 This project has received funding from the European Union's Horizon 2020
research and innovation programme under grant agreement No 815189.