Spark Legal and Policy Consulting was established in 2011 as a research consultancy, focusing on law and policy services at EU and national level. Spark's unique operating model is based on an extensive network of national legal and policy experts and well-fostered partnerships with universities, institutes, and research centres all over Europe. Working from offices in Brussels and London, Spark aims to create a bridge of knowledge which transcends borders, languages and cultures. Through its flexible structure, Spark can swiftly respond to client needs, providing a central point of coordination and ensuring a harmonised, comprehensive, and semantically sound approach to research, which carefully considers all legal, policy and cross-border components. We have over 10 years of experience in successfully completing projects for EU institutions and other organisations.
Spark will collect data on the existing legal and regulatory aspects of tampering in 14 Member States, and carry out a comparative analysis on the basis of this data. Moreover, it will identify good practices and make recommendations from a European regulatory perspective. Spark will also play a role in the ethics and data management of the project.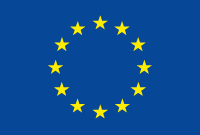 This project has received funding from the European Union's Horizon 2020
research and innovation programme under grant agreement No 815189.