Spark Legal Network (Spark) is dedicated to providing Europe-wide legal and policy consultancy services on a wide range of European Union law issues. It is uniquely placed to connect the most eminent experts throughout Europe, covering a wide range of legal and policy areas (such as free movement, energy, data protection and data location, health, blockchain, competition and state aid). Spark's network covers all 28 Member States as well as the EFTA countries, and consists of over 1000 legal and policy experts. Established in 2011, it has already various studies for the European Commission and the European Parliament, as well as in the private sector.
Spark will collect data on the existing legal and regulatory aspects of tampering in 14 Member States, and carry out a comparative analysis on the basis of this data. Moreover, it will identify good practices and make recommendations from a European regulatory perspective. Spark will also play a role in the ethics and data management of the project.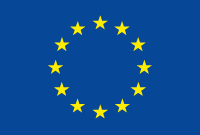 This project has received funding from the European Union's Horizon 2020
research and innovation programme under grant agreement No 815189.